Outside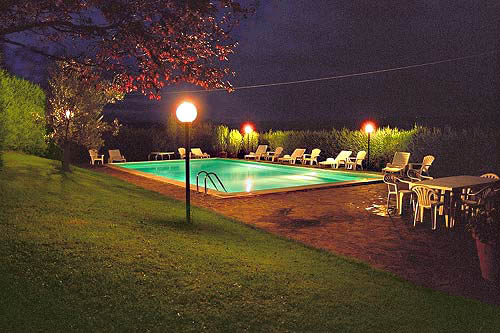 Le Logge di Sopra is located in the heart of the "Crete Senesi", in a unique, uncontaminated landscape, brightened by the light reflected by the ancient "biancane" (small clay knolls featuring an asymmetrical profile, with southern slope lacking in vegetation and with a steeper incline; the light colouring, particularly evident on clear days, is due to surface deposits of sodium sulphate).
These "biancane" are the subject matter of numerous photo-reports and are thus considered by the insiders as the best training ground for photographers at all levels.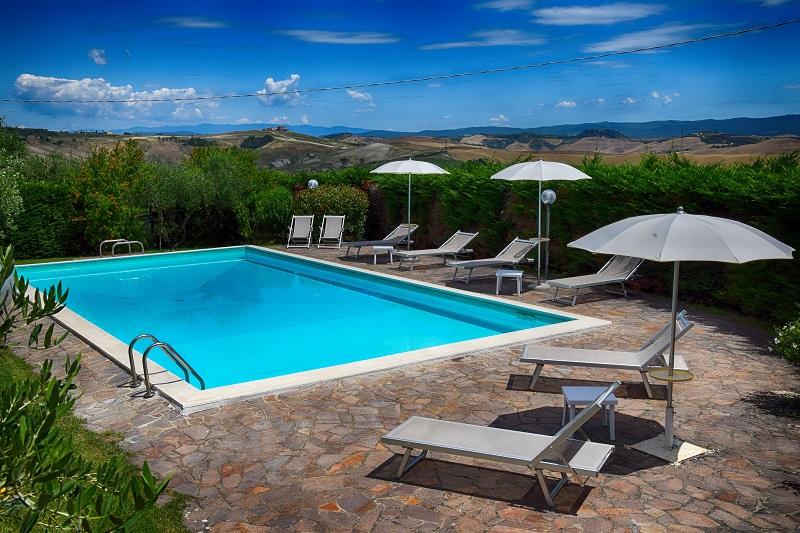 The swimming pool (6m x 12m, with diving board) is encircled by plants, offering guests privacy. The area is fitted with tables, chairs and sun loungers for added comfort. At night, the lighting enhances the charm of the place, cradling guests in this magnificent setting.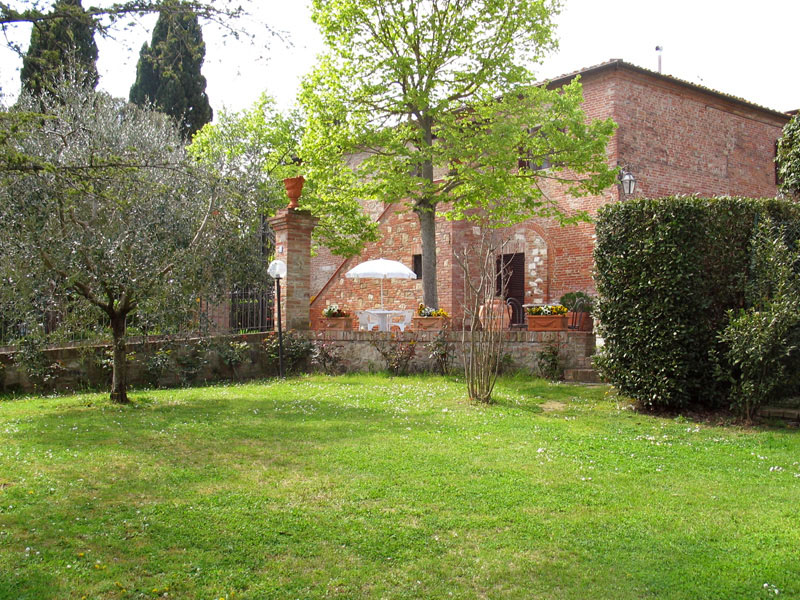 The solarium offers a spectacular view of the Sienese countryside. Guests can fully relax and enjoy a panorama unique in the world. Those who love cooking can have delightful barbecues in the olive grove near the pool.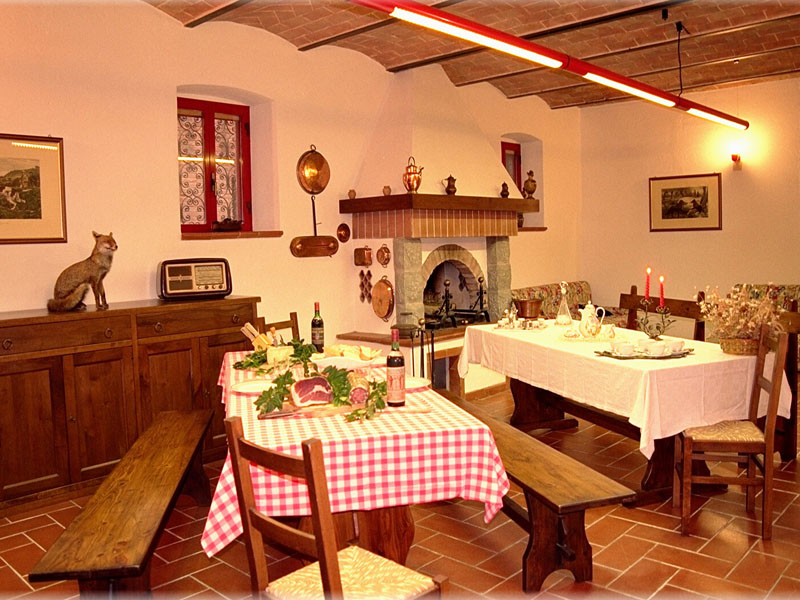 The lovely breakfast-room, obtained from the ancient cellar, lets guests experience the emotion of a mouth-watering breakfast. Homemade cakes, biscuits and jam, the wild flowers honey typical of these areas...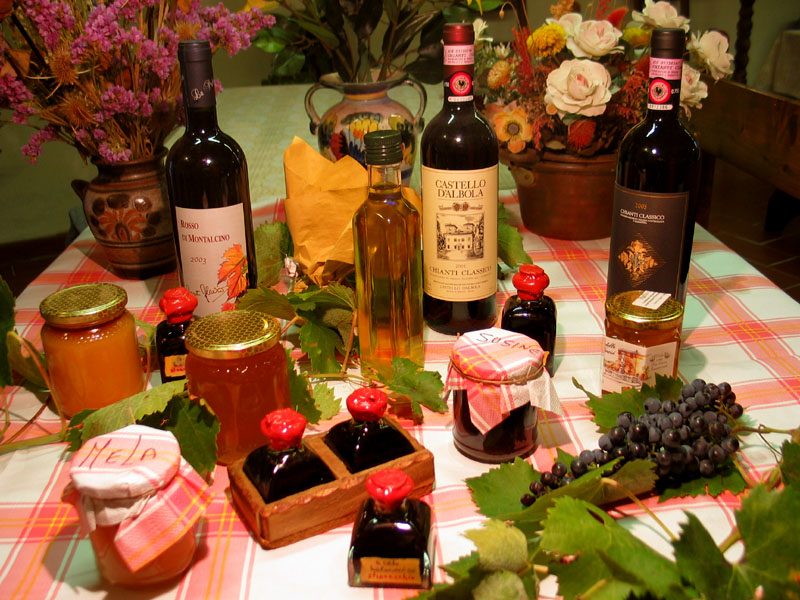 ...not to mention the Tuscan prosciutto ham and salami, the typical cheeses of the Crete Senesi, like the pecorino cheese, served with delicious bruschettas made with our olive oil and vintage balsamic vinegar aged in chestnut and juniper barrels.

You can see from this image the breathbreaking panorama that is available from our terrace.